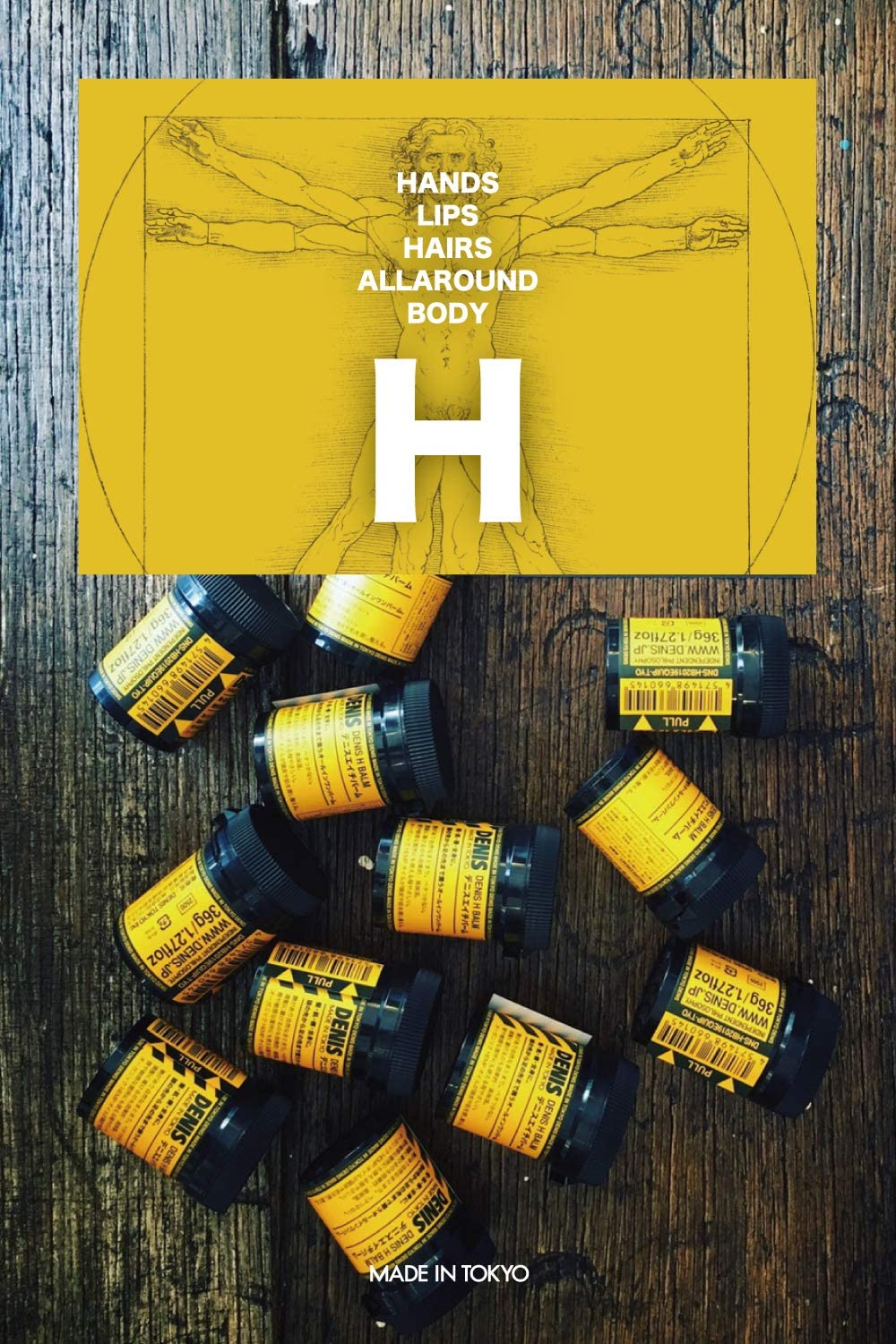 What is a balm
A semi-solid hair styling product made from natural oils. A versatile item that has both a treatment effect and a wax-like holding effect, giving you a glossy look and allowing you to move.
Features of H Balm
You can sleep without washing your hair or hands
It's made with only natural ingredients, so you don't have to wash it off. By continuing to use it, it shows its true value and the environment is ready. (*Except for sweat and dirt)
Natural hair styling can be done instead of wax and grease
Ideal for freshly cut hair, perms and long hair. Gloss and cohesion. After the shower, you can apply it to sleep as it is, and you can stay beautiful even in daily life where you tend to cut corners.
Can be used all over the body as an out bath treatment
Omega 3 and omega 6 essential fatty acids are well balanced and highly moisturizing, so it can be used as an out-bath treatment (non-rinse treatment) for the hair and scalp. Relax with the scent of natural herbs.
Highly penetrating and non-sticky
HBALM has a very high penetrating power and coating power, so after a while the stickiness disappears and the luster and moisture last.
DENIS H Balm
Regular price

Sale price

$23.00
Share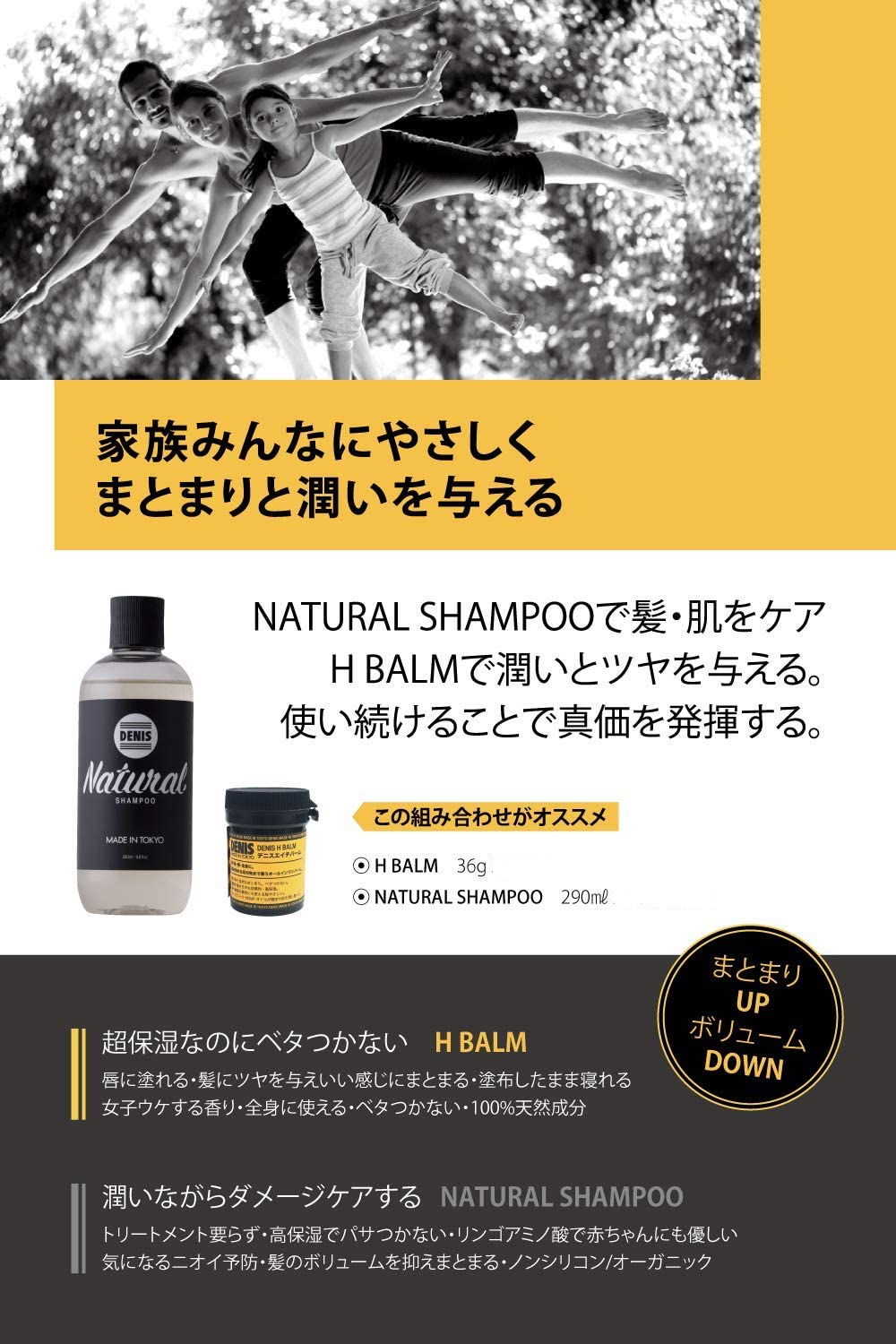 Quick view

Natural Shampoo 290ml (with benefits)

Regular price

Sale price

$23.00
Quick view

DENIS H Balm

Regular price

Sale price

$23.00
Recommended set
Shampoo & Balm