MADE IN TOKYO
FOR MY EVERY ACT,
I APPRECIATE SIMPLE BUT HIGH QUALITY.
---
DENIS Shampoo does not require conditioner.
DENIS shampoo makes a difference from the moment you wash it and leaves your fingers feeling great.

Have you ever wondered why you condition?
View More

Today, when washing hair is a habit, strong cleansing power is not necessary.
Hot water alone is enough to remove the dirt that needs to be removed.

Keep what you need
and eliminate what you don't.


DENIS products are made based on this simple idea.

Selecting raw materials that have power in themselves, and taking as much good stuff as possible, fosters a balance that allows us to be in harmony with nature.

This is an important element of DENIS's scalp care and skin care.



Of course, shampooing alone is not enough for long or damaged hair. In such cases, we recommend applying a good quality oil.

.
Seasonal Recommendations
Carefully Selected by Staff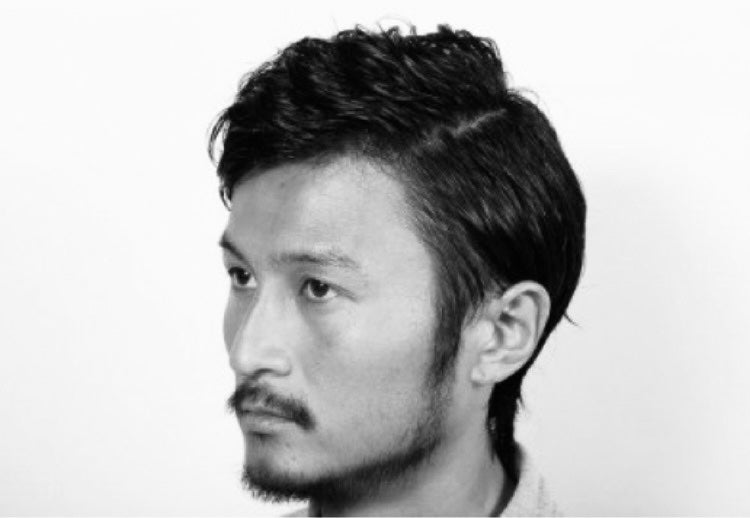 Quick view

Original Gel

Regular price

Sale price

$15.00
Quick view

Original Grease

Regular price

Sale price

$21.00
How To Good Looking
DENIS Recommended Set
This product is no longer available
Recommended for all hair types, this combination will keep your style in place.
[Commentary] Thoroughly dry the freshly washed hair with a hair dryer. Apply a thin layer of the original gel all over your hair to create a base for your style. After it dries, lightly massage the original grease into the hair to create a soft look at the ends of the hair. Finally, if you lightly sprinkle the original spray over the entire face, the finish will be lighter than expected and it will stay on.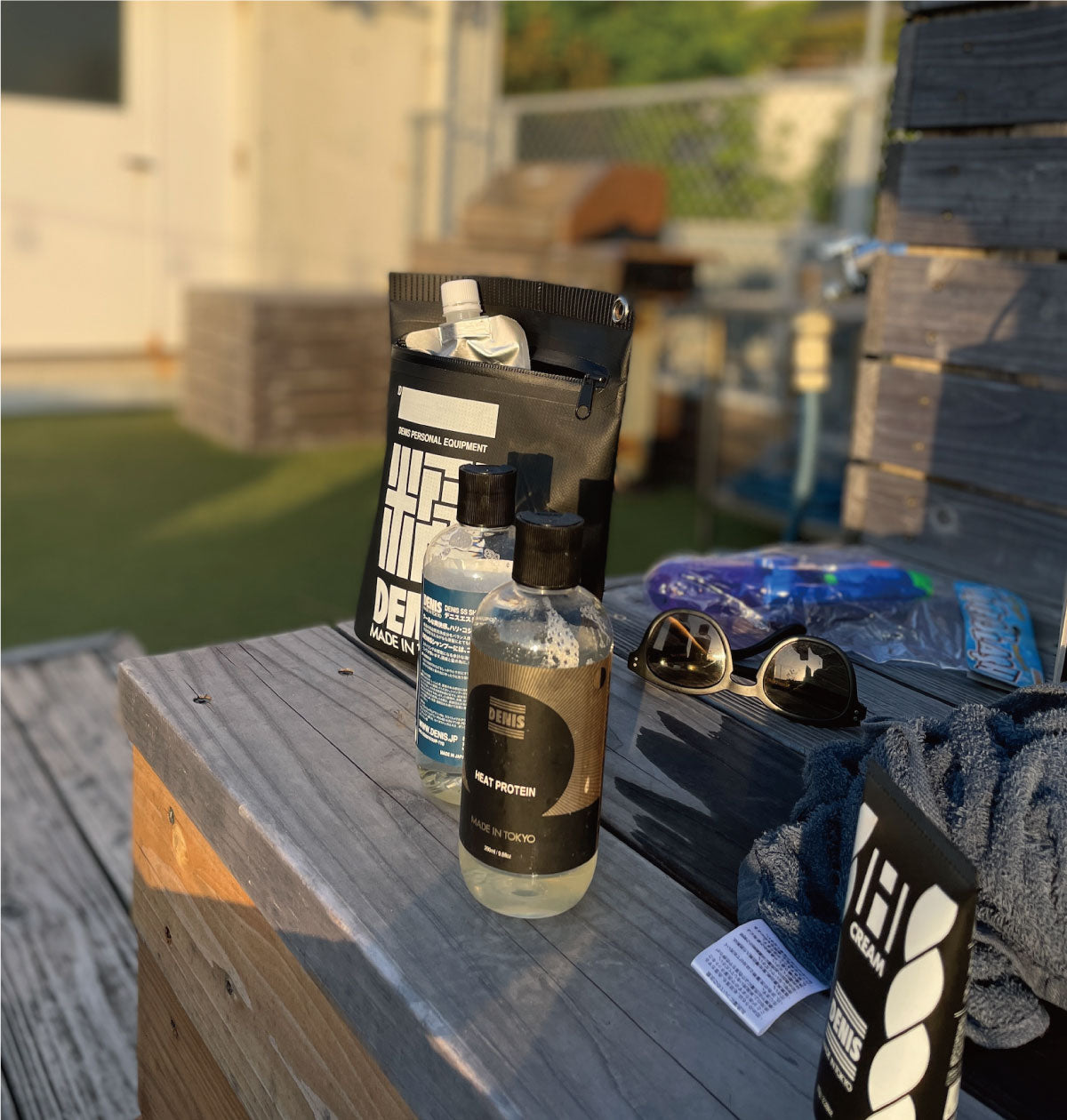 Quick view

Travel Pouch Large

Regular price

Sale price

$19.00
Quick view

Heat Protein Shampoo 290ml (with benefits)

Regular price

Sale price

$28.00
Quick view

DENIS H Cream 65g

Regular price

Sale price

$14.00
How To Good Looking
Sauna & Outdoor recommended set

The Denise Pouch, which can be used even if it gets wet, is useful for saunas, surfing, and outdoor activities. In case of sudden rain, it can also be used as a shelter for your smartphone. Heat Protein SP, which uses heat, which is the cause of damage, is gentle enough to wash your body, so you can use this alone. Denisans (sunglasses) are also a must-have item when the UV rays are strong.
Become a crew.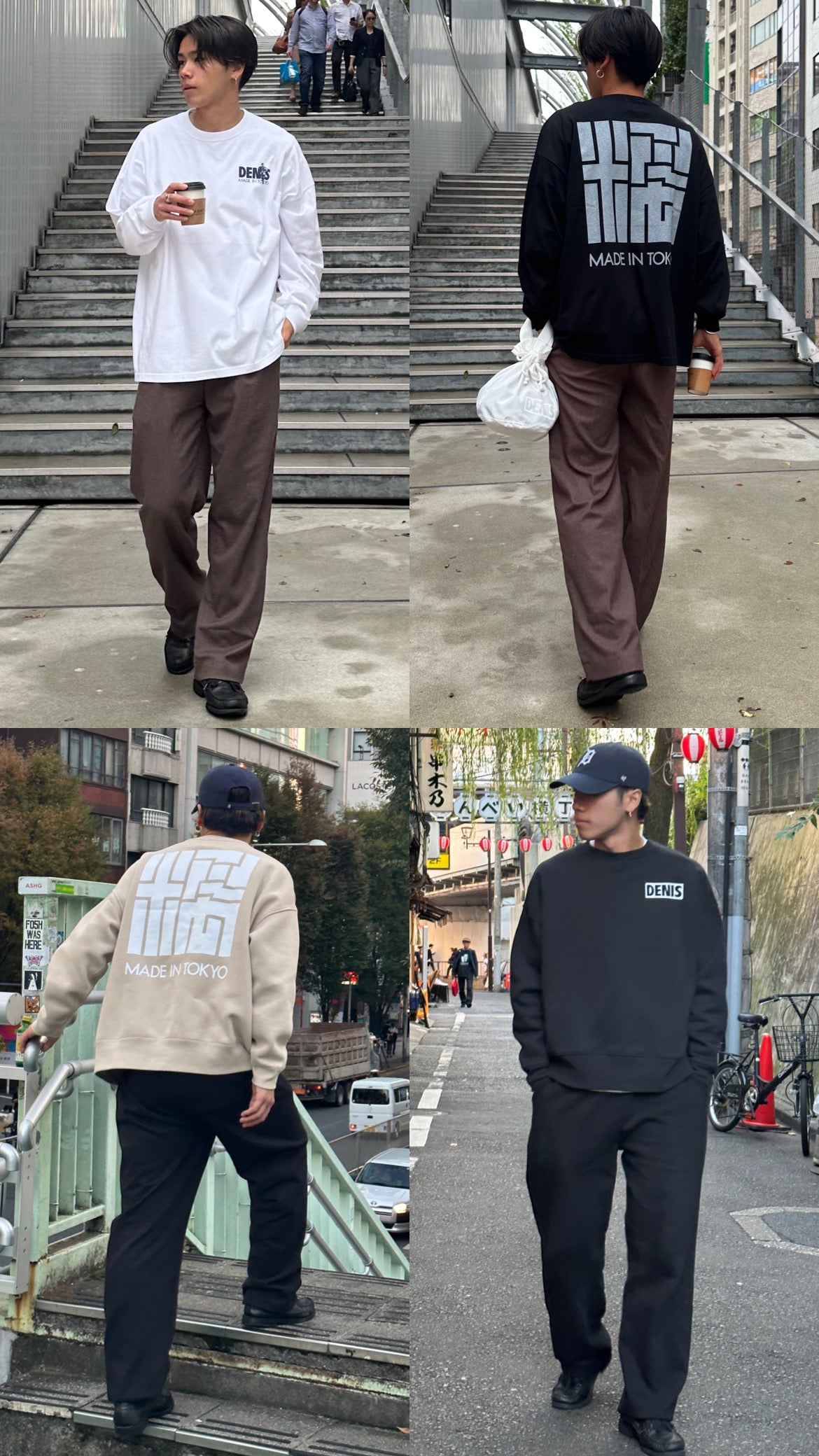 Quick view

DENIS Ninja Long T

Regular price

Sale price

$42.00
Quick view

Original Drawstring Pouch

Regular price

Sale price

$22.00
Quick view

DENIS Sweat 2023

Regular price

Sale price

$58.00
User's Voice
Reviews and recommended items








I want to stick to being a man.
I want to be cool like a man.
And I want to live like a man.

Masculinity, that is DENIS.
A lifestyle called DENIS.

YOSHIO
We use DENIS grease during games. You will be in a good mood and feel like "Let's go!"
The "Iki" character, logo, and design stimulate the man's heart anyway.
Since I train almost every day in the morning and at night, DENIS shampoo does not require rinsing and is easy and convenient to carry around.
We both like different things, so we lend and borrow and enjoy every day.

CHAMPION TWINS MUTSUKI & RUI
I like grease , but I love using natural shampoo . When I go on a surf trip, I wash my body with this one lol.
One of the best Japanese products for souvenirs for foreigners.

KODAMA
I love natural shampoos .
It's smooth even without conditioner, so it's convenient to carry when traveling, surfing, or going to the gym. The scent of sage is also soothing!

Juri
Hair doesn't get stiff even after going out to sea.
By using it every day, I feel that a small amount will give a cohesive look.
Moreover, natural wax gives the best finish, so I can't stop.

KATSUMI
I used to suffer from dandruff because I have very dry skin, but after using DENIS's shampoo , I have no dandruff or itchiness, and my skin is in good condition.

When I used a different shampoo when I traveled, I realized again how good DENIS shampoo is.

MAYUMI
Im a fashion photographer. I live in Europe. I got introduced to Denis products by a hair stylist in New York who said "you should try this".
Yuji always help me to ship stuff from Japan to Europe for me for which Im very grateful. I only use the Original Grease and it sits perfect in my hair, I have rather light hair so it gives me volume and the shine is outstanding, its by far the best on the market - and I have tried many… Its also great that it goes away with water only since I don't like adding too much shampoo in my hair because it is light as it is.

Axel Lindahl
Denis es un producto de primer nivel, el cual ayuda a mantener el peinado correctamente durante todo el día, es muy fácil de utilizar y además sencillo de quitar, solo con agua caliente.Una calidad precio excelente.

Ricardo bravo
I discovered Denis while visiting NY and fell immediately in love. The branding which is simple & brilliant was amazing enough but it works beautifully as well, and love the scents!. We've been using and selling the products in our salon ever since!

Sidney Hollwager